---



Buddy & Julie Miller...
They have been called "The Reigning King & Queen Of Americana Music"
I believe they are THAT & MORE! In 2001 they were nominated for a Grammy Award (for Best Contemporary Folk Album) for their duo album "Buddy & Julie Miller" Unfortunately Bob Dylan was also nominated in 2001 for Best Contemporary Folk Album... They did however win Album Of The Year at The Americana Awards! The Wallstreet Journal (Quote) "Too Bad There Isn't A Grammy Award For Best Output By A Musical Couple." Buddy and Julie go way back together musically... Since the Mid-70's actually. They've have played with The One & Only Emmylou Harris (Buddy on the Guitar & Julie singing backing vocals) & Steve Earle. There have been a few artists who have covered Buddy & Julie's songs as well... Artists like: Emmylou Harris, Lee Ann Womack, The Dixie Chicks, Little Jimmy Scott, Third Day, Hank Williams (the third) and more! They have had praises from artists like: Elvis Costello, Alison Krauss, Lyle Lovett and many more! I have been a fan since 1990, I used to feel like they were "My Little Secret"... Well the Secret is out!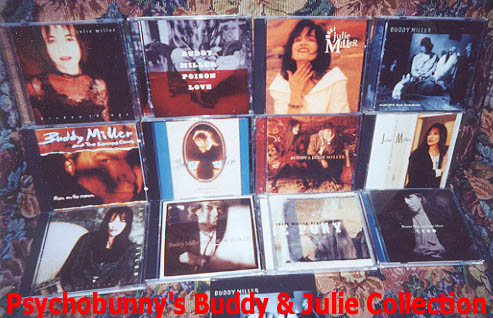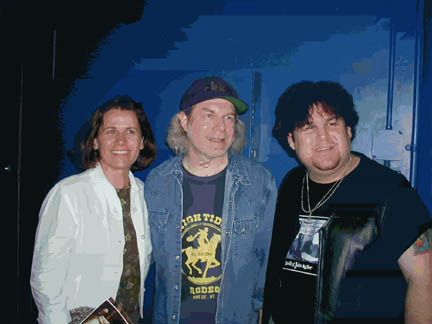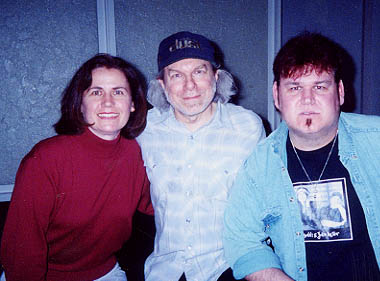 (L to R)Corrine Carter, Buddy Miller & Psychobunny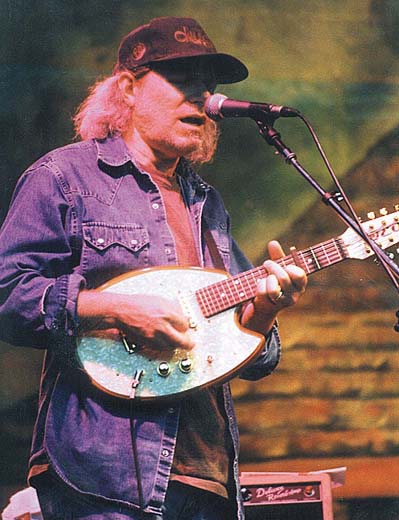 Buddy Miller!


Julie Miller!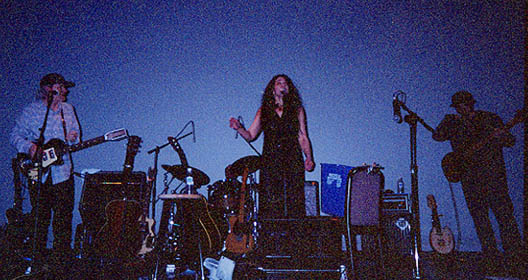 A Pic I Took At The Getty
Where "No Photography" Was Allowed!


---